Summary: The Company brings the double layer drop stitch material that can be used for making high quality ski docks, boat floor boards and professional grade paddle boards.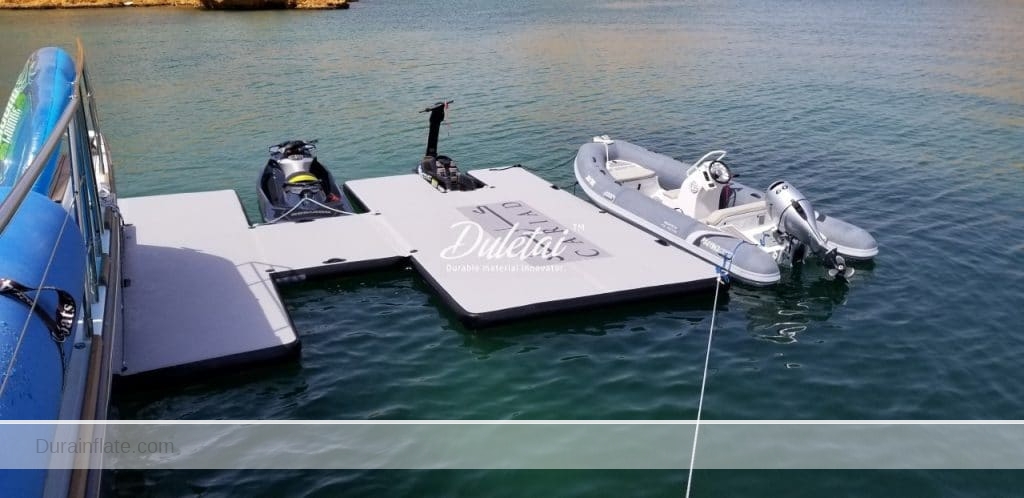 China, November 23, 2019 – With its commitment of offering high quality products, Haining Duletai New Material Co., Ltd always focuses on the material quality. They bring a double layer drop-stitch material that is far superior to the low-cost single layer drop stitch material available in the market. The company offers professional grade drop stitch materials that are often used by luxurious brands. The double layer material helps in improving the performance of the application it is used.
According to the company spokesperson, they have both hand laminated and machine-made double layer drop stitch materials in their stock. However, the machine made material is 15% lighter than the handmade version. With a cosmetic finish, the surface is wrinkle-free and looks cleaner and smoother for a better feel of touch. With a pressure between 16-22psi, it maintains a rigid and stiff shape for using it for different applications. The surface has multiple layers of coating and is tough, durable and stable. The spokesperson states that they insist on a pre-lamination process, which reduces the need of gluing. Thus, the product is more environment-friendly with the least use of chemicals. This double layer material is tougher against scratches and sharp objects, and is safer for use on different terrains.
The company's dropt stitch material can be used in a variety of practical applications, including inflatable Jet Ski docks. These docks could be a safe place for parking boats near the yacht. These docks can be used for protecting the yacht. Made of the drop stitch materials, these docks are both simple and convertible to be used in multiple situations. There are water ballast bags in its corners to help ensure an extra stability. The company's docks are covered with a smooth, anti-slip and strong material. There are also several types of custom accessories that are included in the docks, which include D-rings, lifting handles, crane straps and others. Haining Duletai New Material Co., Ltd boasts of supplying custom-built inflatable docks that can be used for relaxing, playing or recreational purposes as well.
One can also check the company's collection of inflatable boat floor boards. These boat floor boards are made of specially designed drop stitch fabric or the double wall fabric. The fabric allows high pressure inflation for the surface to achieve rigidity very quickly. These floor boards are hard enough to be used as a flooring option in inflatable boats. In comparison to standard hard floors, these floor boards are a lot easier to assemble or disassemble. It is easy to disassemble and saves space in the storage. The durable fabric of the board allows for extra buoyancy, while maintaining the required stability. The floor boards are highly portable and it is comfortable for one for sitting or kneeling. 3.�fp�y