For entrepreneurs and people looking for quality fabrics, Haining Duletai New Material Co., Ltd. is a one-stop center for all people worldwide. These products are popular and superior on the market lately. This is because the company uses modern technology and new materials to manufacture these products. They also regularly update these products, so they always stand out from the crowd. These products are best known for their military, automotive, agricultural, and canopy use. In the company's online store, clients can find different fabrics, ranging from different colors, shapes, designs, and sizes. So they have a wide range of selection to pick from. The company spokesperson said these fabrics are quite durable and can hold up to many sorts of weather conditions such as strong winds, high-moisture, and sunlight.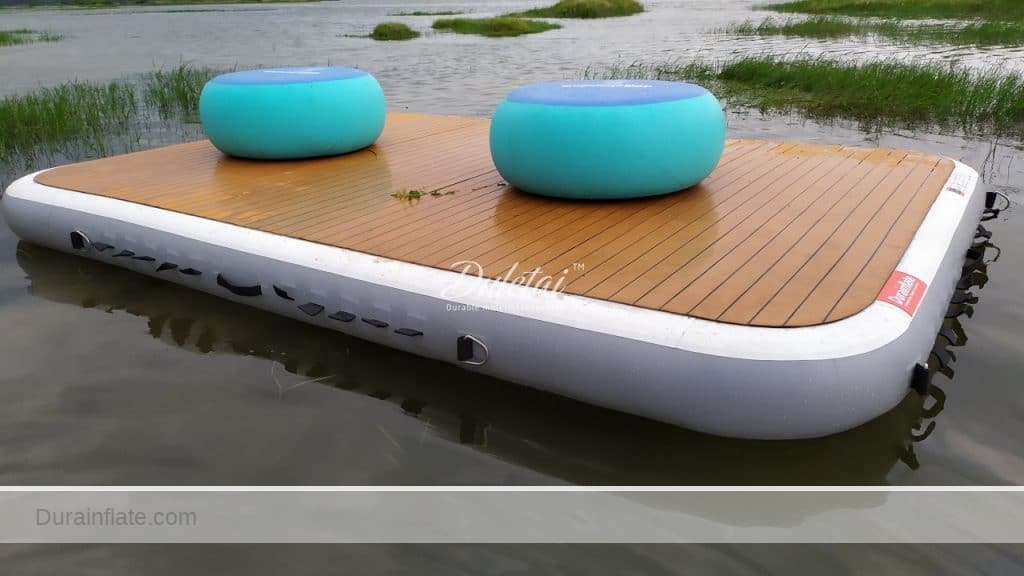 The company has released clear vinyl for customers interested in fabrics. Due to its durability, resistance, and ease of cleaning and maintenance, it has become a popular product a few days after its launch. This has led the company to produce different grades of this product, including various textures, sizes, and thicknesses. – allowing these products to be used almost anywhere: in the house, boat, boat, or automotive! As well, hospitals, veterinary offices, physicians' offices are other popular locations people will find this fabric. The material can be easily wiped down and disinfected; the frequency of cleaning will not harm the material as long as it is adequately cleaned.
Just in time for the summer season, the company introduced inflatable yacht docks. This product is designed from durable rubber materials, and when inflated, they become life-size structures. They are great swimming accessories that clients can use for that beautiful and fun swimming experience. They are accessible in numerous shapes, colors, sizes, and styles. These inflatable products are now an addition to the other fun swimming tools. They come in a variety of units that both men and women will enjoy, such as large floating gyms, playing centers, and even small toys. Customers will surely enjoy having these products for themselves or the whole family.
The new inflatable boat floor boards from Duletai New Material Co., Ltd are easy to maintain, remarkably fuel-efficient, and provide lightweight design, an ideal 'anywhere' boat that can be used as the primary craft or like a ship ashore. These inflatables are suitable for the family that travels a lot. They offer the opportunity to visit a quiet beach, lake, or river without tracking a full-size boat. They are often equipped with incredible standard features that increase stability and security. They offer a much quieter, smoother, and more comfortable ride for all drivers on board.r