Summary: These inflatable products can be used as an inflatable gym mat, inflatable insulation mat, inflatable rescue walkway and other applications.
China, November 23, 2019 – An inflatable surface can serve different kinds of purposes. Haining Duletai New Material Co., Ltd specializes in inflatable products that can be used for a variety of practical applications. The dropstitch materials manufactured by the company can be inflated or deflated as per the need of an application. When inflated it takes shape of a soft, comfortable and flexible base to support different kinds of activities, such as yoga, gymnastics, water sports and others.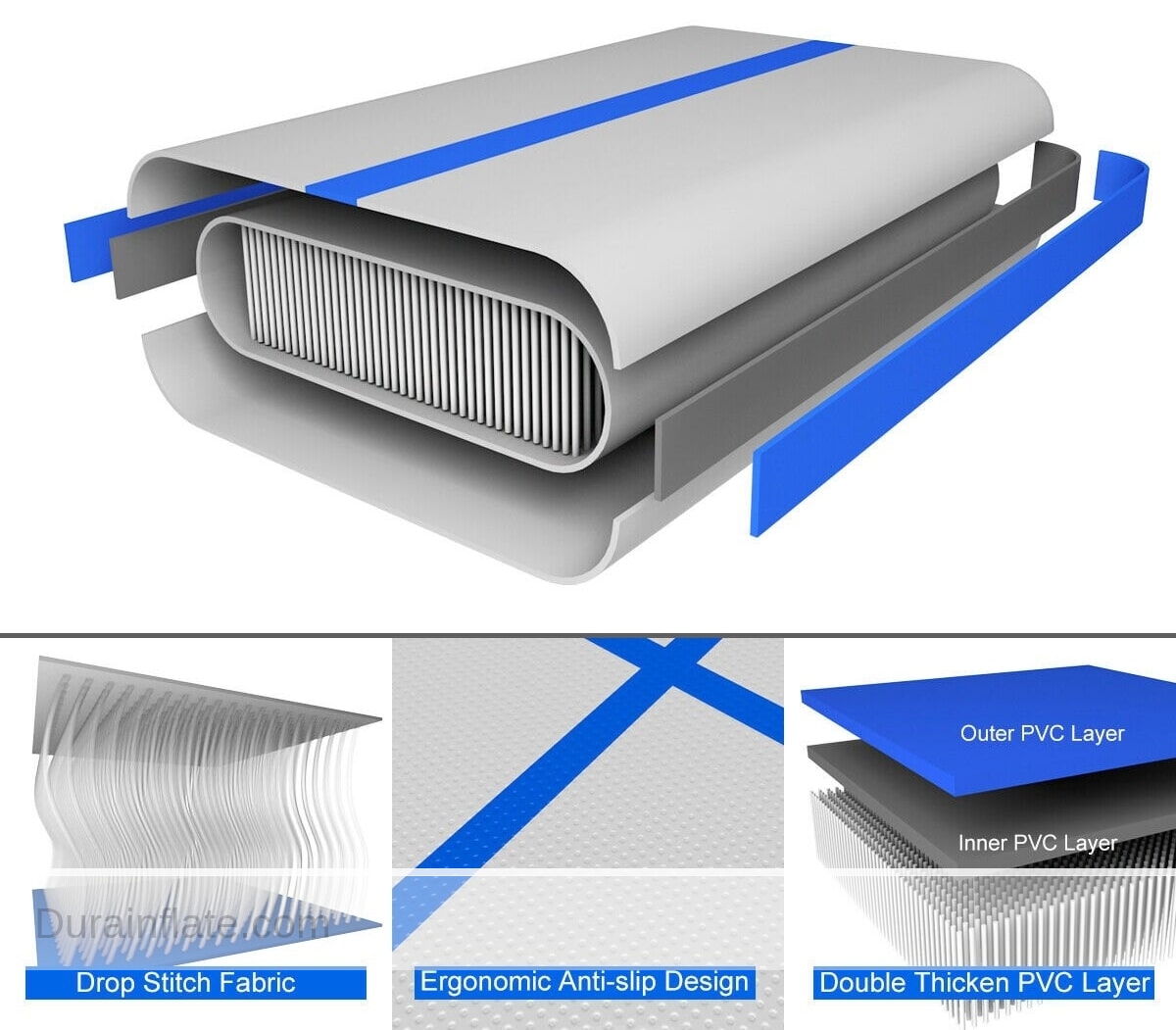 The company has different types of inflatable products in its portfolio. For example, they have the inflatable gym matthat can act like a spring floor at a high pressure. While at low pressure, it is like a comfortable surface. The mat is available in the thickness range of 5cm to 20cm. This gym mat could be a good option for universities, colleges, schools, gyms, and athletic facilities. The mat can be used as a safe transition or landing surface around air track mats in a gymnasium. Besides for simple recreational purposes, this gym mat is also suitable for professional gymnasts. The spokesperson of the company reveals that several gymnastic federations around the world use their inflatable gym mats at their facilities. With heavy duty PVC drop stitch, these mats are available in custom colors and sizes.
One can also find the inflatable insulation matin their selection that is suitable for both hot and cold service applications. With its flexible hot and cold resistant sheets, the mat offers high-performance insulation. According to the spokesperson of the company, their unique patented process allows the integration of insulation material into the fiber-batting reinforcement of the mat. This is the reason why this mat surface is flexible, resilient and offers an incredible thermal performance as compared to other insulating materials available in the market. This type of mat is used for heat preservation or cold insulation, and is suitable for a wide range of applications. The mat has a smooth surface, and lightweight, waterproof and weather-resistant. The practical use of this heat insulation mat is in the spa, military, industry to reduce the noise of the compressor, and in camping sleeping pads.
Another innovative product in their inventory is the inflatable rescue walkway. This walkway is available in the shape of a catamaran and is more suitable for the rescue teams on the roads, platforms, and other places. The company uses heavy-duty double-wall dropt stitch of 20cm height in the construction of this inflatable product. The pressurized drop stitch fabric shows an excellent rigidity and stability. The surface is very strong and does not bend too. The upper surface is covered with the anti-slipping EVA foam for offering a smooth and comfortable experience. The inflatable product can also be used in water, ice and other types of terrains.