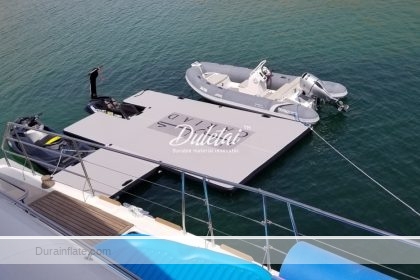 With their efficiency in engineering, design and innovation, New Material Company boasts of supplying high quality industrial coated fabrics for different applications. The company has also introduced drop stitch floating platforms and paddle boards for people to enjoy different types of water sports and recreational activities for fun. These materials are lightweight, stable, soft and smooth and also very durable.
The company's inflatable floating platforms are known by the brand name of iDock Pro. The floating platform provides a rigid and stable base for people to enjoy an idle sunbathe on the water surface. The drop stitch material is designed to inflate in minutes and the floating platform will be ready for enjoying a recreational fun activity in a water body. It can also be deflated fast to store it in a compact shape. When in a deflated condition, it is also a lot easier to transport it from one place to another. The floating platform can be used for creating a yacht dock or two or more platforms can be attached together for creating shapes for limitless possibilities. The company's iDock Pro doesn't come with different types of built in connection systems, but the stainless steel D-rings it has can be used for joining the floating platforms together.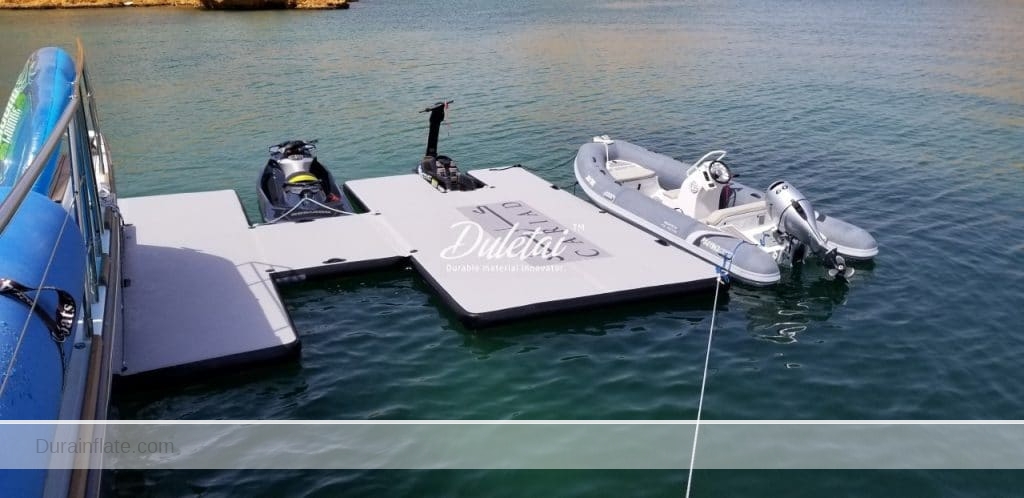 The floating platform is very stable and comes with the surface coating of EVA foams. The layer of the EVA foam makes the surface soft and smooth for the feet. At the same time, the foam is double stitched, so that it cannot be ripped off easily. Besides the company's inflatable yacht docks, their SUP stand up paddle boards are also very popular for water sports. The paddle board is very durable for enjoying water creation activities. One can easily balance the board on the water current while surfing and can have a complete workout with full entertainment and adventure. The company offers paddle boards with heavy duty double air chambers, which protects the boards from wear and tear and abrasions. The company is capable of making all types of ready-made paddleboards professionally.
New Material Company also specializes in the manufacturing of PVC coated tarpaulin that is suitable for vent pipes and duct applications. The high-strength and durable PVC coated fabric can be suitable for various types of applications, such as gas pipelines and fire water mains. The tarpaulin is waterproof, fire-retardant and anti-static. Available in yellow or black color, the fabric is either available with a matt or a glossy finish. The company uses high tenacity polyester fabric with the plasticized PVC coating. The fabric is easy to clean and just needs to be wiped out for cleaning. It is also shrink-resistant and can last for several years. The fabric can be sewn or welded as per the requirement of an application.