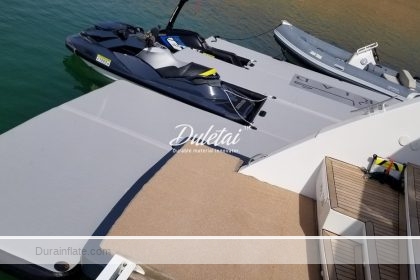 With their specialty in supplying a wide variety of industrial fabrics and materials, New Material Company now brings inflatable floating platform to be used as a temporary dock, beach landing and other applications. The company's drop-stitch material is designed for quick inflation or deflation. The inflatable platform can be used for providing a rigid and floating base on the water surface. The company's inflatable platform is known by the name of iDock Pro and which is suitable for different types of water borne recreational activities. The inflatable material provides a perfect rigid base while it continues floating on the water surface.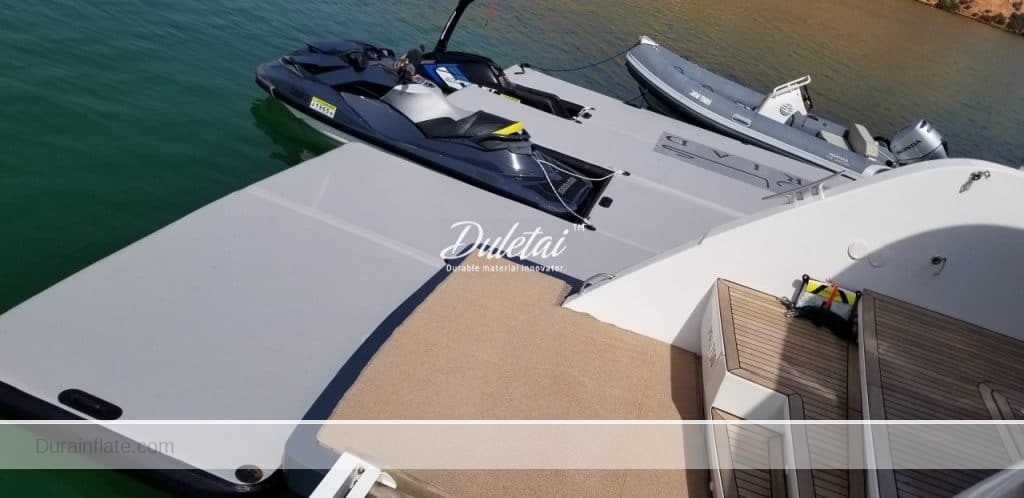 The spokesperson of the company reveals that their inflatable yacht docks are soft, stable, lightweight and rigid underfoot floating surfaces. The drop stitch material can inflate within a few minutes. When it is deflated, it can be stored in a compact space and is also easy to transport from one place to another. The platform can be used as a standalone yacht dock or can also be joined together to make a huge platform for a whole family to enjoy sunbathing together, while floating on a water surface at the same time. The iDock Pro comes with huge stainless steel D-rings that can be used for connecting the docks in different combinations to achieve different shapes and sizes. The surface of the dock is covered with the soft EVA foam, which offers a soft and smooth touch to one's feet and also has an anti-slipping property. The EVA foam is double-stitched at the edges of the dock to ensure a long-lasting performance.
The company is a leading drop stitch fabric manufacturer and designs inflatable platforms with outstanding features. There are four built-in water bags at the bottom of the inflatable iDock Pro, which can be used as an anchor when filled with water. The professional PVC drop stitch material company employs the latest technologies and materials in designing their iDock Pro. This is the reason why their inflatable platform is 30%-35% lighter, but rigid and durable compared to other products available in the market. The design of iDock Pro increases stability while reducing the chances of drifting.
Besides the drop stitch material, the company is also a leading producer of ventilation duct material that can be used for all types of duct applications. Made of the PVC fabric with a matt finish, the material has a high tenacity polyester fabric on its base. The material is waterproof, fire-retardant and very strong. Besides duct applications, the material can also be used for water mains, gas pipelines, and covering materials of pipes. The strong and durable material is available in yellow color and can be wiped easily for cleaning. The material is suitable for all weather conditions.