You can choose from a lot of inflatable floating dock. While choosing one, you may want to consider some important features. First of all, make sure you know the right size and type that will meet your needs. Give below are the important considerations to make. Read on.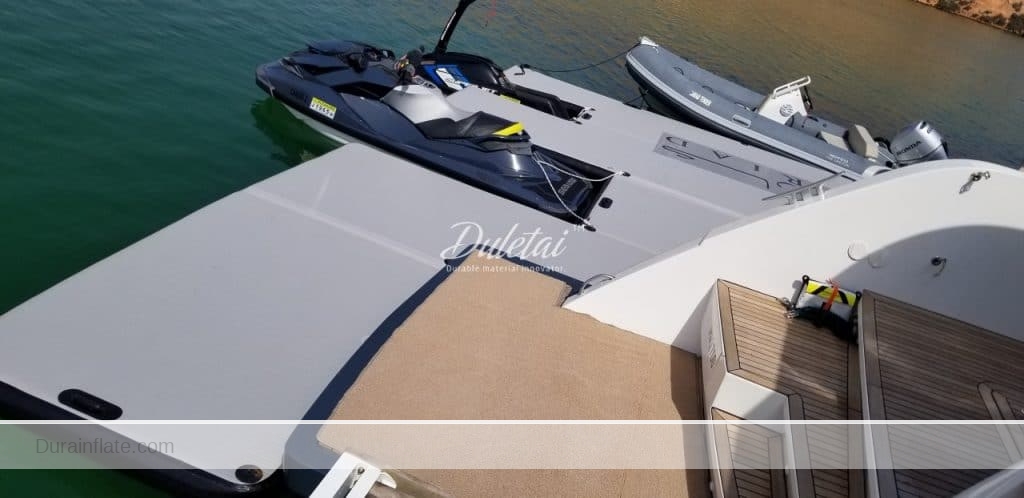 Type
Basically, floating docks are of two types: inflatable and non-inflatable. Typically, heavy plastic is used to make non-inflatable docks. They do float in water but can't be collapsed down. Moreover, they are too heavy to mange for some people.
On the other hand, the inflatable type is made of collapsible plastic. Once inflated, you can put them in water and they will float. That's the reason they are easy to transport.
Size
The size of inflatable floating dock varies. Therefore, some are 5 feet while others are several feet long. In fact, based on your needs, you can choose from different sizes. It all boils down to the number of people who are going to use it.
Use
With inflatable docks, you can have lots of fun in water. Moreover, they are unique, comfy and safe. You can find a lot of docks that can carry the right amount of weight and have plenty of space. In big units, you can put a lot of stuff, such as cup holders, soft coolers, Yeti coolers, and beach chairs.
Features
As said earlier, you can choose from different designs. And some units feature complicated designs while others are just barren. Therefore, you may want to opt for features that you think are more important.
Some common features that you want to consider are coolers, cup holders and seats. Some units are quite complicated and will share the features of inflatable lounges or chairs. This type of inflatable docks are big and can't be easy to transport.
Some units are just barren and may not have a lot of cup holders. If you want to put custom-designed beach coolers, you can go for these designs. The reason is that they are stable enough to carry a hard-sided cooler that you can use a chair as well.
Material
High-end floating docks are made of quality materials. They are durable and stand the test of time. Usually, these are made of PVC plastic. Therefore, you may want to make sure that the unit is safe to use in salt water and fresh water.
Weight Capacity
Make sure you consider the weight capacity of the unit before buying one. For this, you can check the user or manufacturer guide. From the safety perspective, it's quite important that you consider this factor. You may not want to exceed the weight capacity of the unit. Ignoring these guidelines will put your life at risk. Besides, putting too much weight on the unit will have a bad impact on its life.
In short, you may want to consider these factors and tips before buying an inflatable yacht dock. Hopefully, these tips will help you get the best unit to meet your needs.