The drop stitch material allows building inflatable flat surfaces that can easily float on the water surface. The fabric comes with drop stitches which can be filled with air for making it inflated. When air is supplied at a high pressure, the material can inflate to attain different shapes. The material uses tough polyester threads and because of which the inflated surface attains a rock-hard rigidity. The material can be inflated as well as deflated very fast, and can be ready for an application very quickly. When in the deflated condition, its storage and transportation is almost effortless.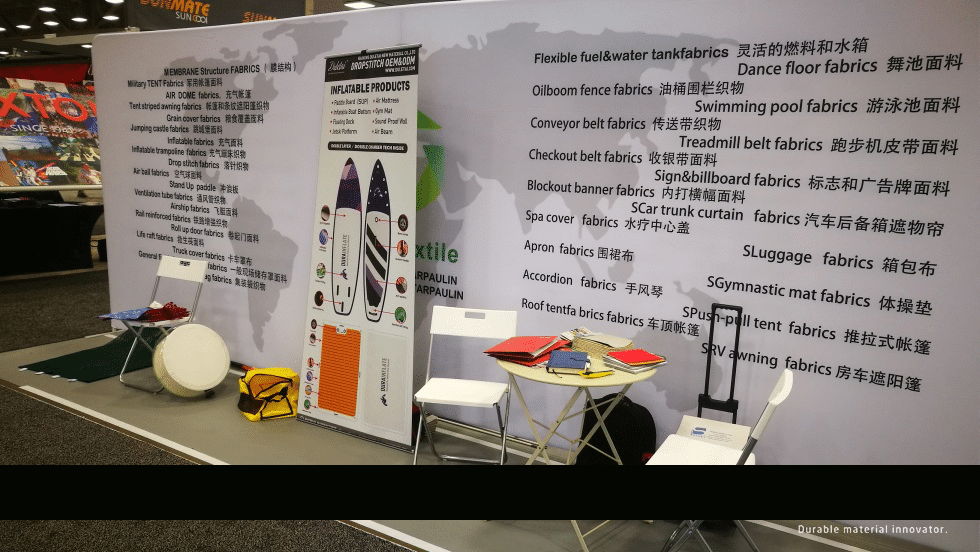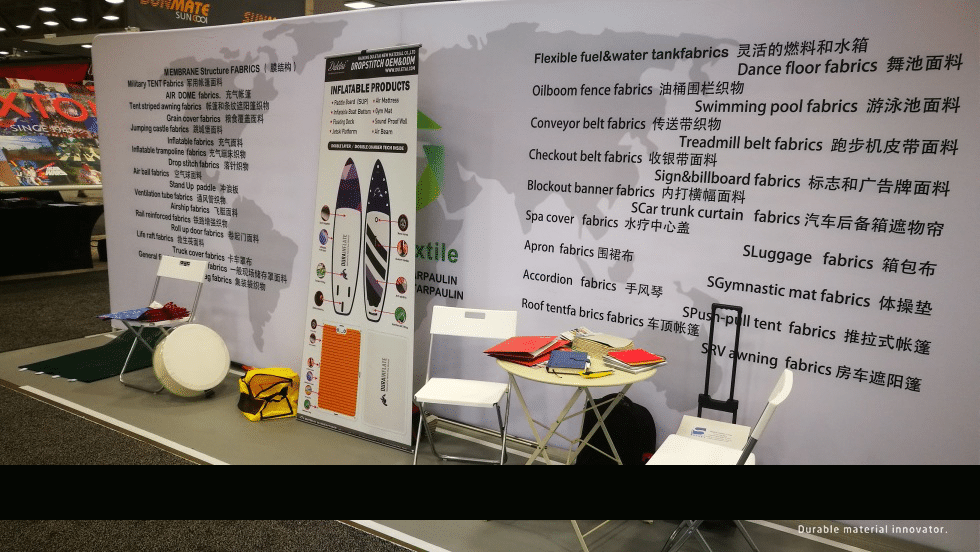 The company spokesperson enumerates the benefits of their drop stitch fabric that comes with a superior air holding capacity. They supply the toughest drop-stitch fabric in the industry that has wide applications in the water sports and recreational facilities. According to the spokesperson, their drop stitch material comes with a specialized sidewall material that is more durable and resilient because of liquid PVC fiber coating. The fabric features a pre-laminated double-layered light construction. This is the reason why the fabric is extremely lightweight and is suitable for applications like paddleboards, air mattresses and others.
The drop stitch material is extensively used in making inflatable yacht docks. These docks are often used as an extension of a yacht for relaxing, sunbathing or have a fun time on the water surface. The drop stitch material makes the yacht dock very durable and stable. According to the spokesperson, they cover the yacht dock with the EVA foam, which makes its surface soft, smooth as well as anti-slipping. The dock is also very lightweight and there are D-rings of stainless steel to keep it connected with the yacht. With a thickness of 20cm, the inflatable dock is very comfortable for people to relax over it. There are water bags in the bottom of the dock, which can restrict it from drifting and can also be used as an anchor. The docks also come with a connection system which comprises of webbing loops, a slid-in pole and a detachable pole cap.
The inflatable floating platforms are another important application of the drop stitch material. The company is a professional manufacturer and supplier of the drop stitch material that can be used for making rigid, durable as well as stable inflatable platforms that can float on the water surface. These floating platforms are particularly useful for water sports, recreational centers and for creating temporary docks. The platforms are available in different dimensions and which can accommodate different numbers of persons. Duletai New Material Company is also open for the OEM and ODM production of the floating platforms and can produce inflatable surfaces with the clients' designs and logos.