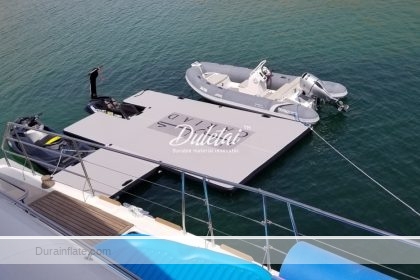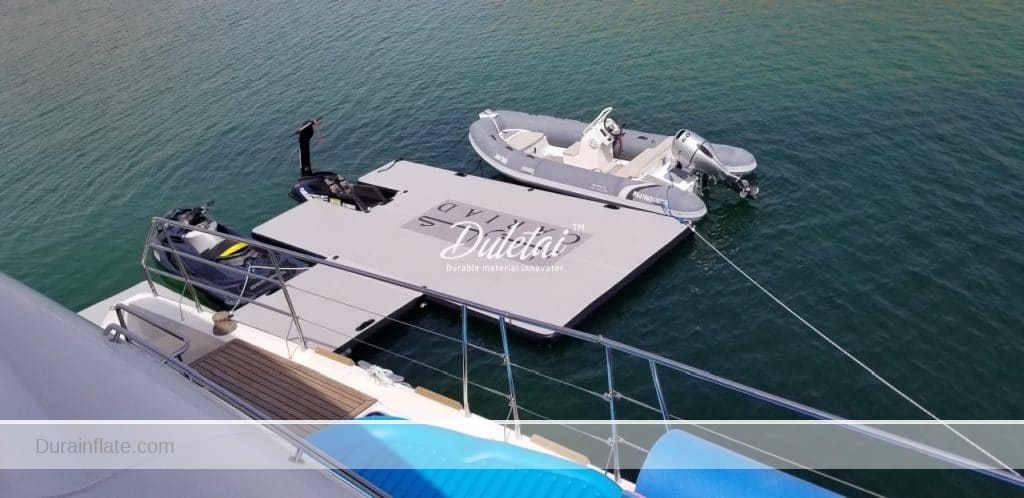 The drop stitch fabric can be used for making inflatable platforms. These inflatable platforms come with a solid and rigid base and can float easily on a water surface, and hence can be used for different types of water sports and recreational activities, such as water surfing, paddle boarding, sunbathing and others. China based Haining Duletai New Material Co., Ltd is a leading supplier of drop stitch materials and they are also open for the OEM designing and manufacture of the fabric. The company can supply the fabric in different widths and with different types of surface coatings. They supply inflatable platforms with an EVA foam coating that can offer a luxurious feel and experience to every user.
According to the spokesperson of the company, they are the leading supplier of inflatable docks. Made from the drop stitch fabric, these docks are the durable activity platforms for people. One can use these docks in a lake, pool or any water body. The drop stitch fabric can quickly be inflated to take shape of a dock and allow people to position themselves on its surface for sunbath or any other activity. The spokesperson reveals that the fabric is a 3-ply PVC reinforced fabric which is very durable and tough, but lightweight. The floating dock comes with 8 handles in its sides for people to maintain their stability. One can also enjoy different types of yoga postures on these platforms while floating.
The company is a professional Dropstitch OEM fabric supplier. According to the spokesperson, clients can provide the design and New Material Company can deliver the finished products according to the customer's requests. They can manufacture all kinds of ready-made inflatable fabrics. For any kind of requirement of drop stitch OEM products, the company has a team of professional designers and workers, who have years of expertise in the double air chamber technology. The company has whole manufacturing process capabilities, starting from material cutting to testing of the finished products. This is the reason why they maintain a full control of the OEM production process and can supply high quality products.
New Material Company also specializes in the production of the drop stitch fabric that can be used for making SUP paddleboards. The fabric allows an inflatable SUP to maintain its shape when inflated. The spokesperson reveals that they use the toughest drop stitch material in making the SUP, which never bulges out during the inflation process. One can rest assured of a hard shell performance when the SUP is inflated to its fullest potential. Moreover, it is easy to carry, as it is lightweight in the inflated condition. The company uses thousands of toughest polyester threads in making the paddleboards. At the same time, the internal fiber coated materials feature in the sidewalls for its durability. �