Description
Inflatable jet ski docks provide a safe place to park your boats near your yacht. These inflatable jet ski docks protect your guests and yacht. Durainflate offers both simple and convertible products made of drop stitch or PVC material. Which can be built to any size and specification on request. Water ballast bags on the corners of the raft are included for extra stability. The surface of the dock is covered in an incredibly strong, non-slip material (the same drop stitch material as is used on stand up paddleboards).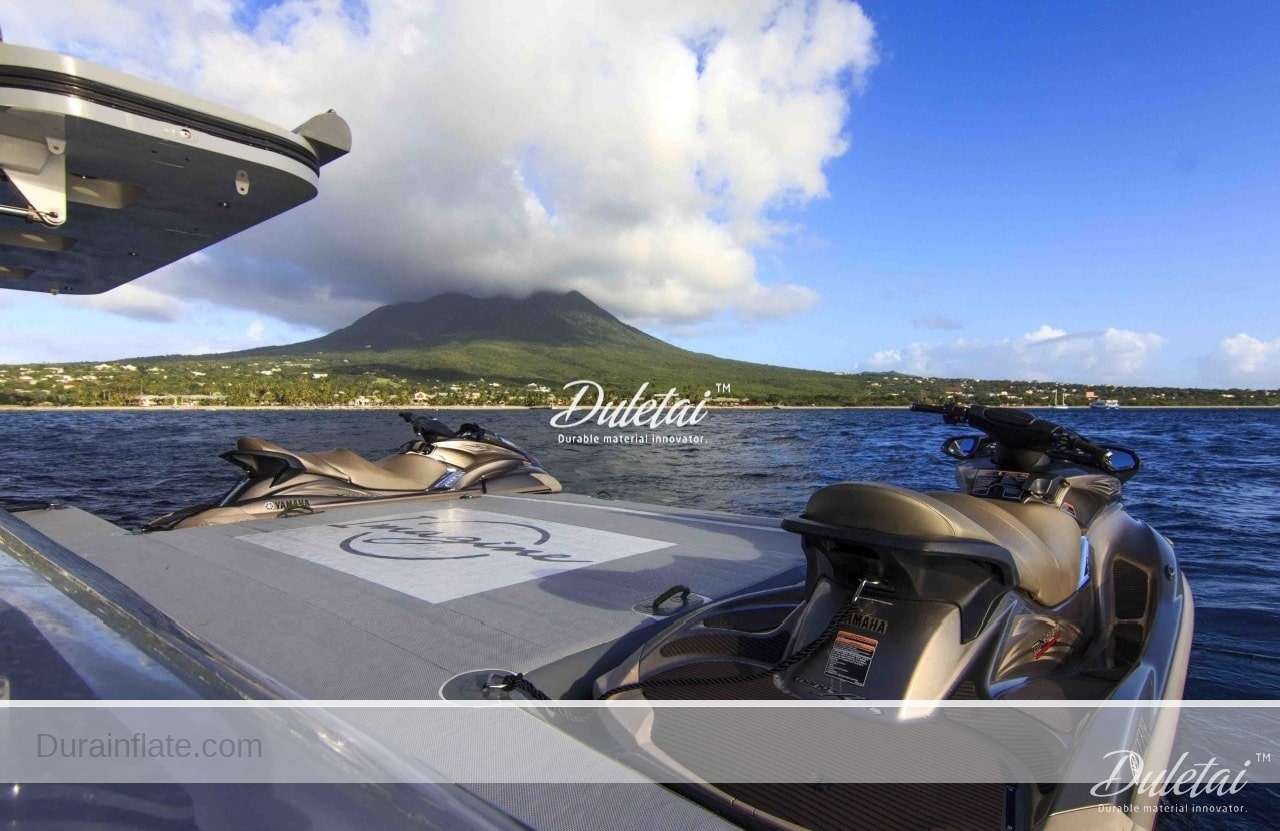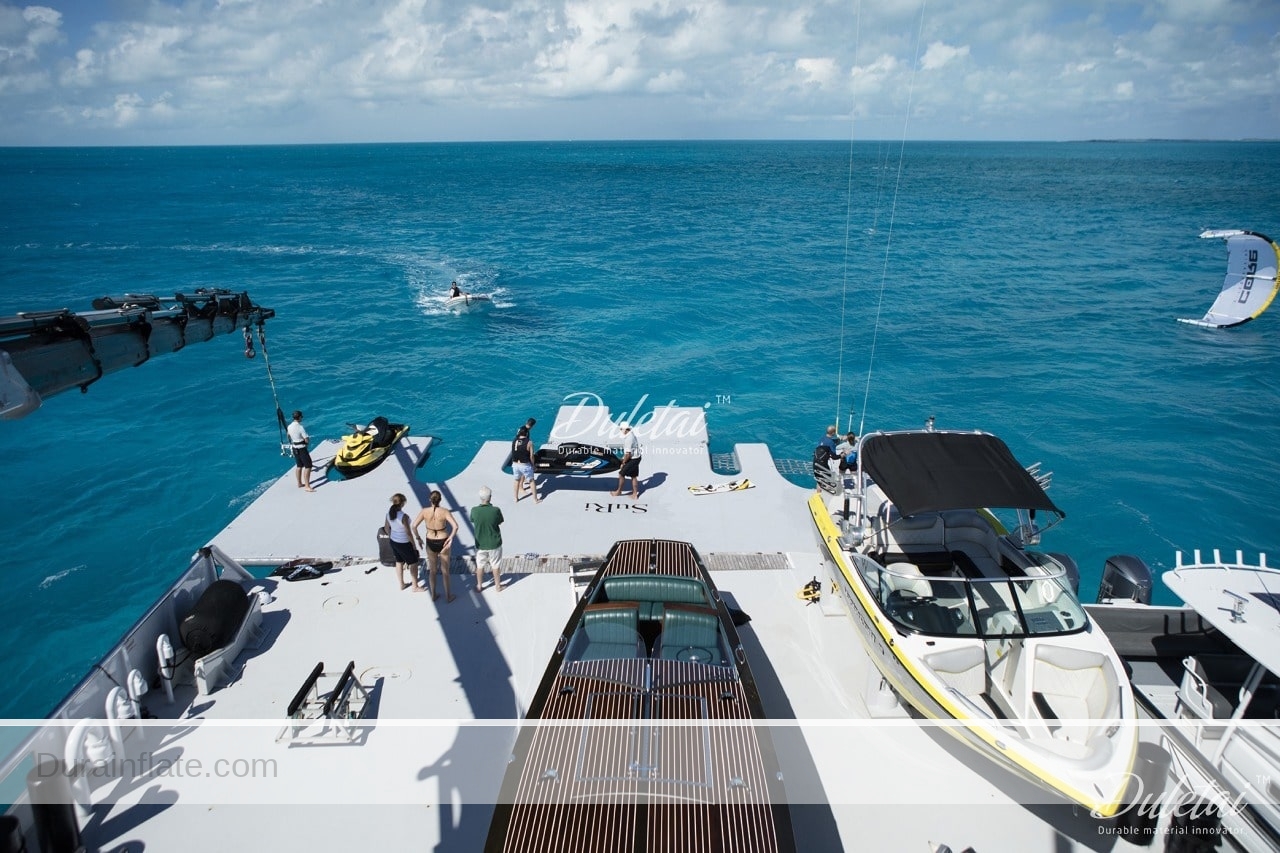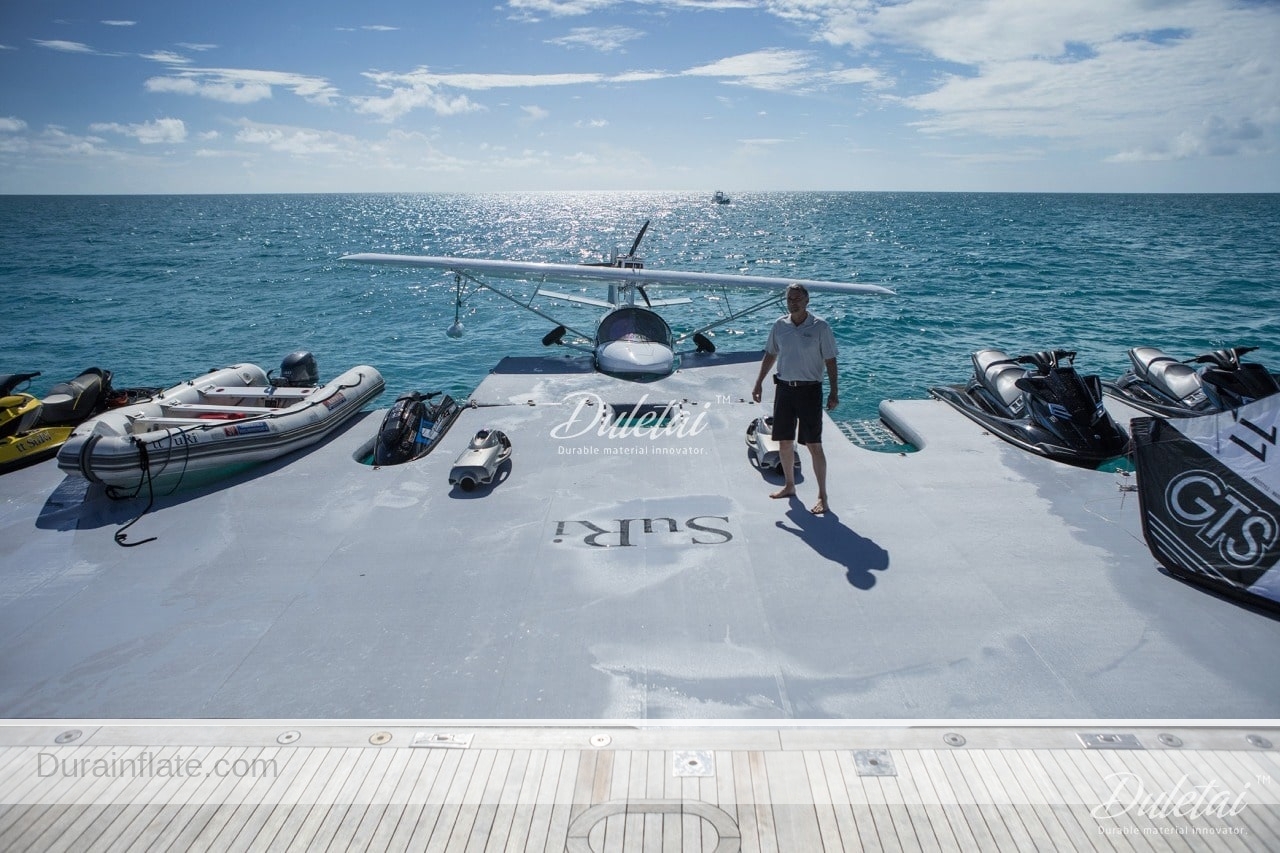 Inflatable jet ski docks come with custom accessories that are interchangeable for SeaBobs, Jet Skis, a Lagoon Pool, or a work platform insert for additional space behind your yacht. D-Rings, lifting handles, and reinforced crane straps that ensure lifting and tying off slides are easy and safe are standard for our inflatable jet ski docks. By simply connecting any two platforms with our connection system, you're able to configure your own jet-ski dock. No need to worry about guests hitting the yacht's stern when bringing the jet-skis back in. These docks provide a safe and secure area to store skis when at anchor and also pack down into one manageable bag.
Custom built inflatable jet ski docks
Inflatable floating platform Offers the extra durability and stability of a heavy duty drop stitch material. Large air valves provides quick inflation and deflation. Work, play, lounge or relax, the inflatable floating platform was designed for it all! This versatile floating raft is extremely durable and ridged. Yet, packs down into a very manageable size that can easily be stored in the garage or rear boat locker. Anchor D-Rings allow you to secure it to the back of your boat or keep it from drifting when on the lake.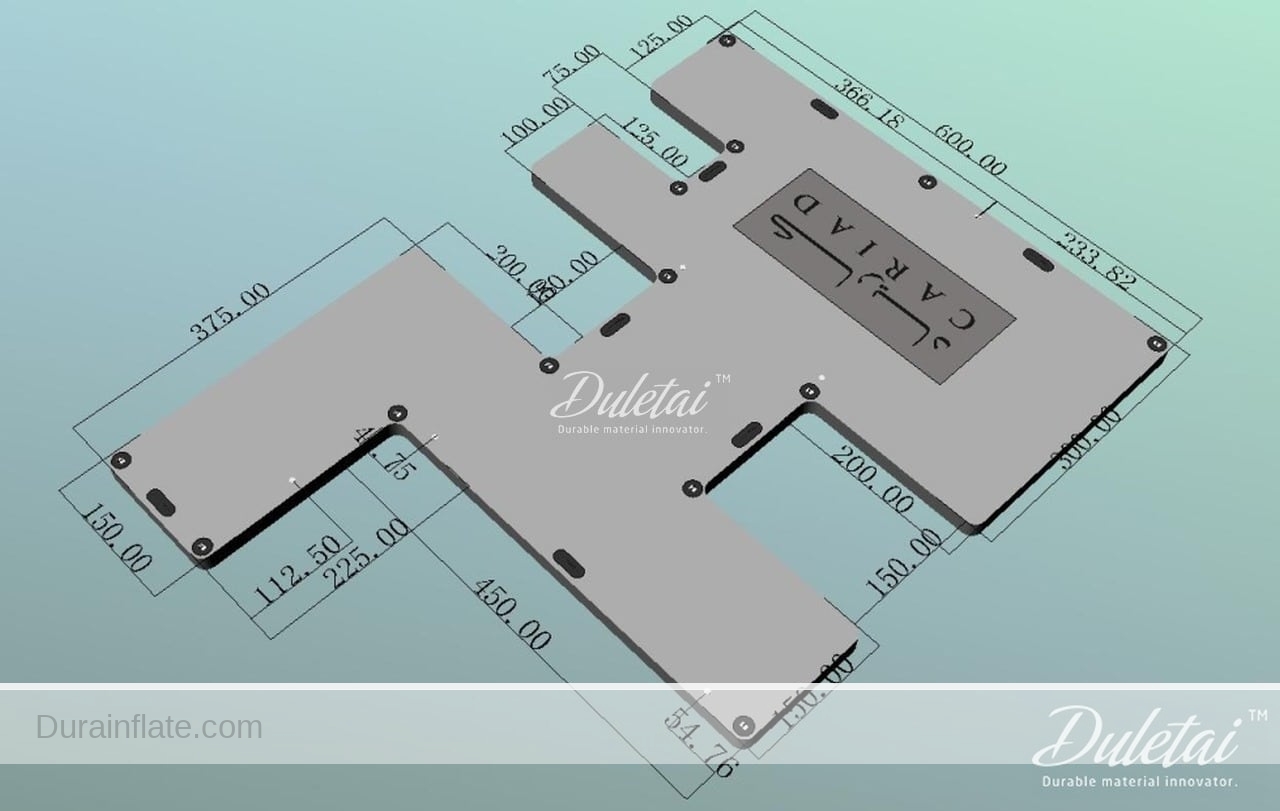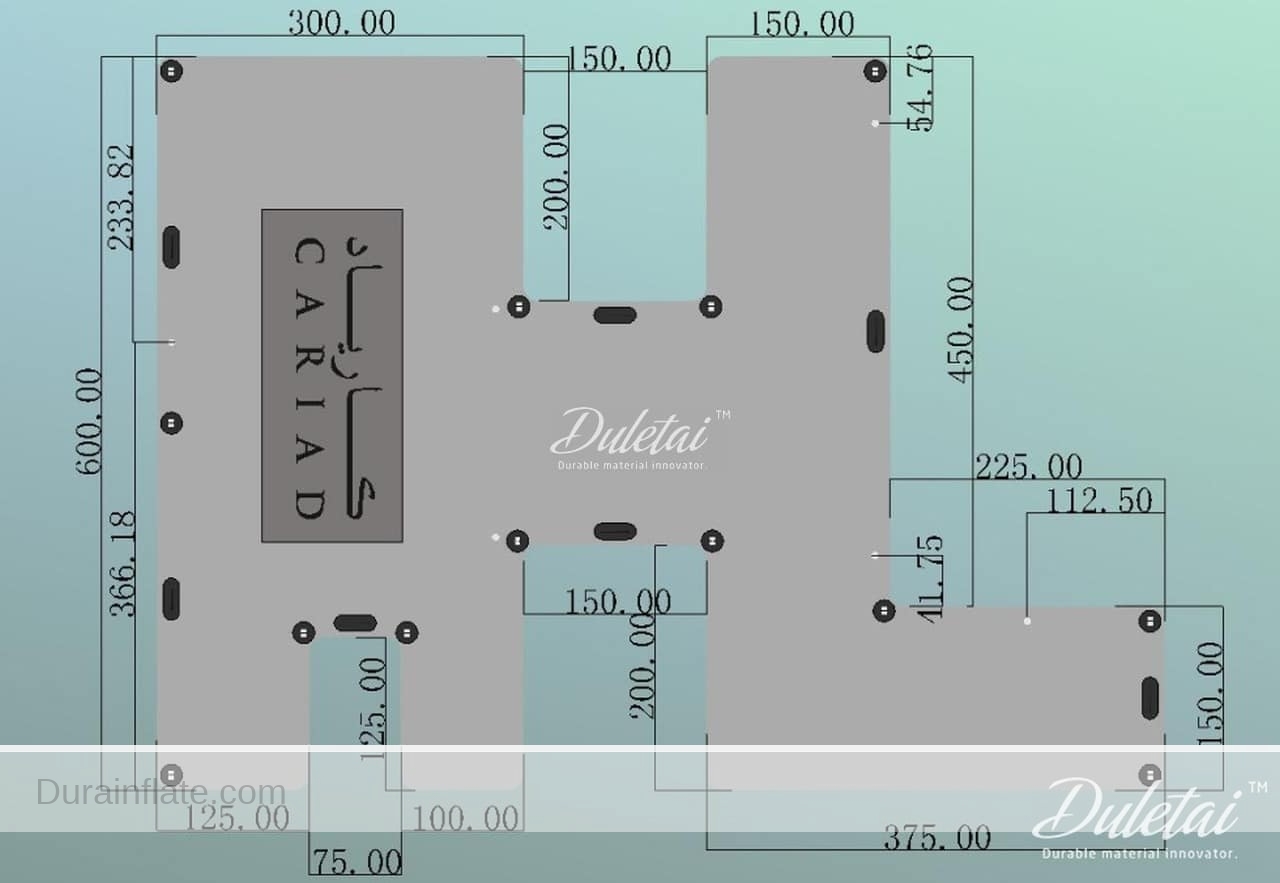 Inflatable floating platform features
Anchor D-Rings
Soft Neoprene Handles on All Sides
Dual Valves for quick inflation
Durable layered drop stitch material
High Pressure / High Volume Pump for Quick and Easy Inflation
Compact storage straps
Pressure upto 15psi
Inflatable floating platform regular sizes
6 foot x 5 foot x 6 inches, Capacity: 3-5 people (Capacity: 825 pounds)
8 foot x 5 foot x 6 inches, Capacity 4-6 people (Capacity: 990 pounds)
10 foot x 8 foot x 6 inches, Capacity 6-8 people (Capacity: 1,320 pounds)
10 foot x 10 foot x 6 inches, Capacity 8-10 people (Capacity: 1,650 pounds)