Description
3D printing or additive manufacturing is a process of making three dimensional solid objects from a digital file. The creation of a 3D printed parts for inflatable products is achieved using additive processes. In an additive process an object is created by laying down successive layers of material until the object is created. Each of these layers can be seen as a thinly sliced horizontal cross-section of the eventual object.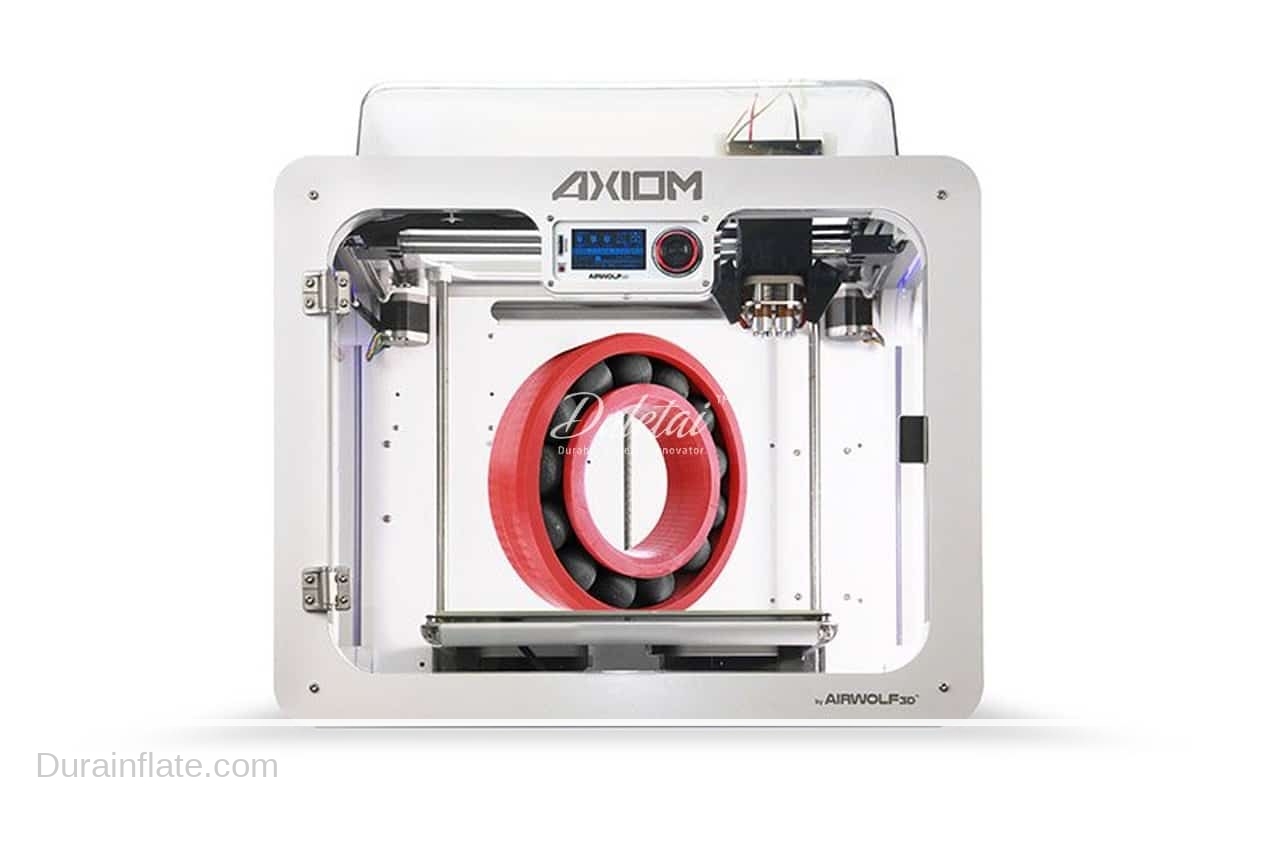 3D printing vs. Traditional Manufacturing
3D printing is an exceptional tool for manufacturing custom parts and prototyping. Due to its unique characteristics though, it is best suited for specific applications.
When choosing between an additive (3D printing), subtractive (CNC machining) or formative (Injection Molding) manufacturing technology, then there are a few simple guidelines that can gudie your decision.
As a rule of thumb:
"3D printing is the best option when a single (or only a few) parts are required at a quick turnaround time and a low-cost or when the part geometry cannot be produced with any other manufacturing technology."
Choosing a subtractive technology (CNC machining) makes more sense in the following scenarios:
Medium volumes: When producing parts in the 100's, then CNC machining is typically more economical. This is because the economies of scale start to kick in.
Relatively simple geometries: Especially for metal parts, when the design can be manufactured easily through a subtractive process then CNC machining is the best option.
High material requirements: When excellent material properties are essential, then CNC machining is a better option, as 3D printed parts typically have a lower strength.
High dimensional accuracy: For functional parts with tight tolerances, CNC machining is the best option. For complex geometries, a hybrid approach (print first, CNC machine afterwards) is also be a viable option.
For larger production (> 1000 parts), formative technologies (like Injection molding) are more cost effective and usually make the most financial sense.
For a quick reference in the unit cost, use the graph below. In this simplification, it was assumed that all technologies can produce the part geometry. When this is not the case, 3D printing is generally the preferred manufacturing solution.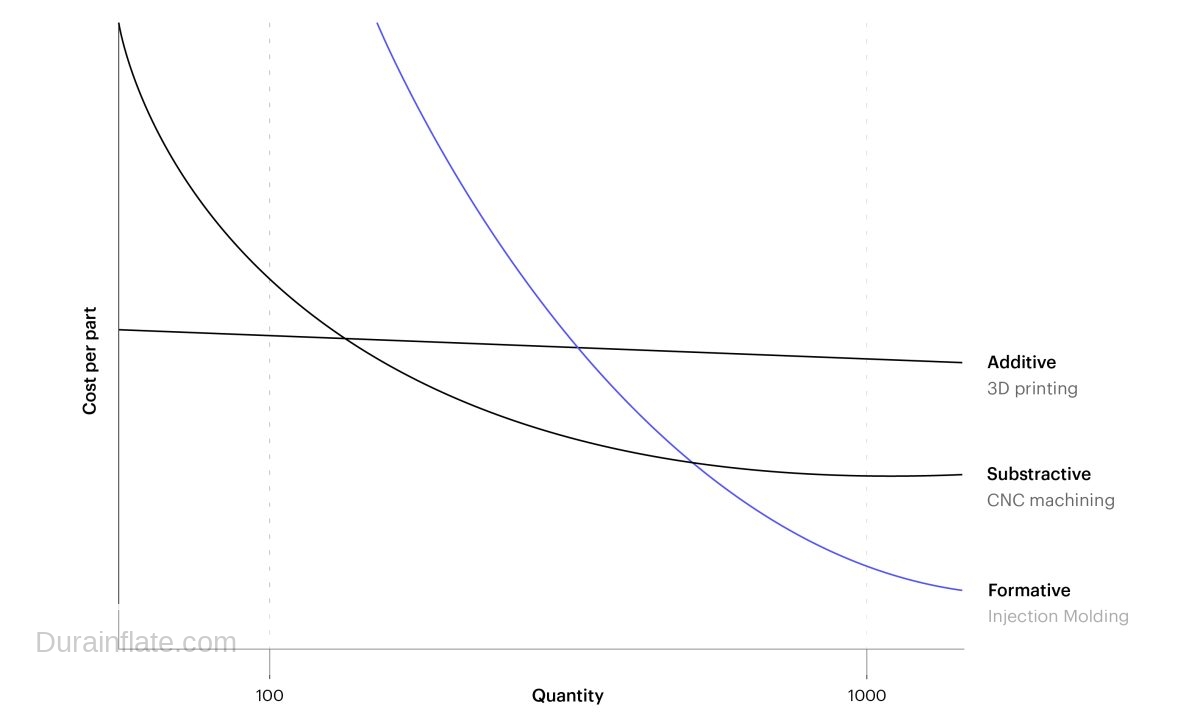 To summarize:
"3D printed parts for inflatable products offers great geometric flexibility and can produce custom parts and prototypes quickly and at a low-cost, but when large volumes, tight tolerances or demanding material properties are required traditional manufacturing technologies are often a better option."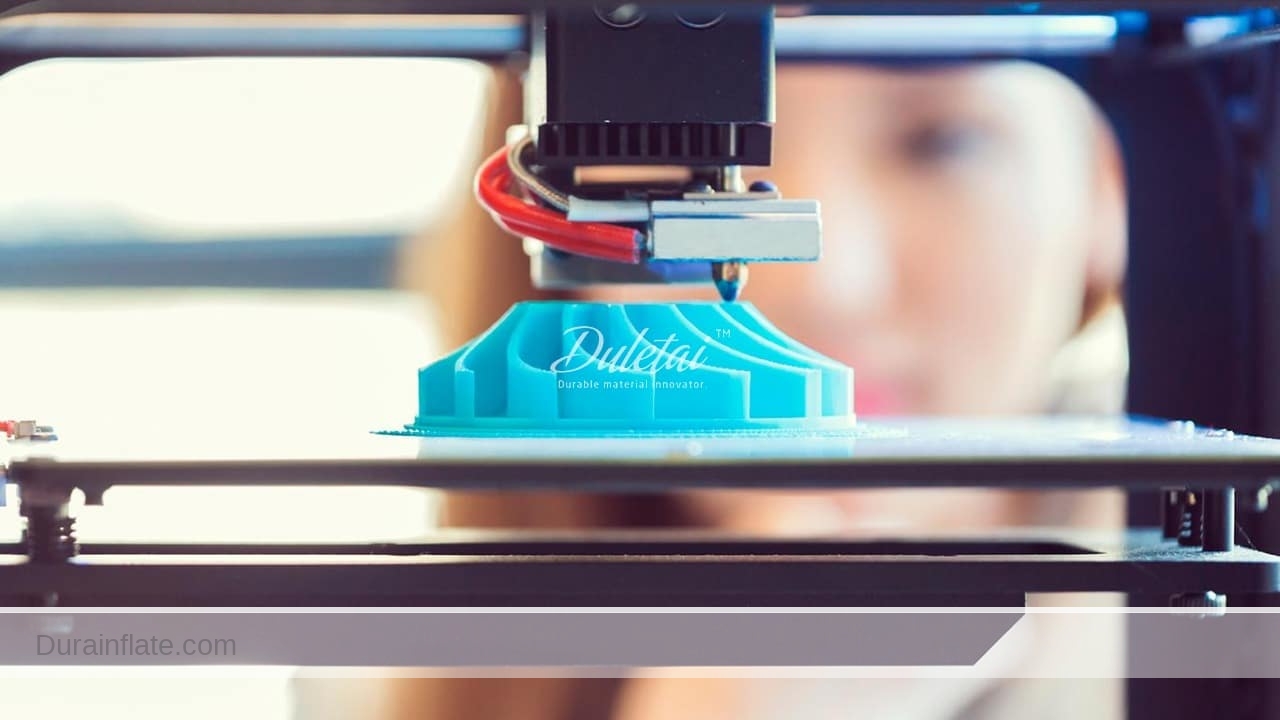 3D printed parts for inflatable products encompasses many forms of technologies and materials as 3D printing is being used in almost all industries you could think of. It's important to see it as a cluster of diverse industries with a myriad of different applications.
3D printed parts for inflatable products Rapid Prototyping & Rapid Manufacturing
We have used 3D printers in their design process to create prototypes for inflatable products since the late seventies. Using 3D printers for these purposes is called rapid prototyping.
Why use 3D Printers for Rapid Prototyping?
In short: it's fast and relatively cheap. From idea, to 3D model to holding a prototype in your hands is a matter of days instead of weeks. Iterations are easier and cheaper to make and you don't need expensive molds or tools.
Besides rapid prototyping, 3D printing is also used for rapid manufacturing. Rapid manufacturing is a new method of manufacturing where businesses use 3D printers for short run / small batch custom manufacturing.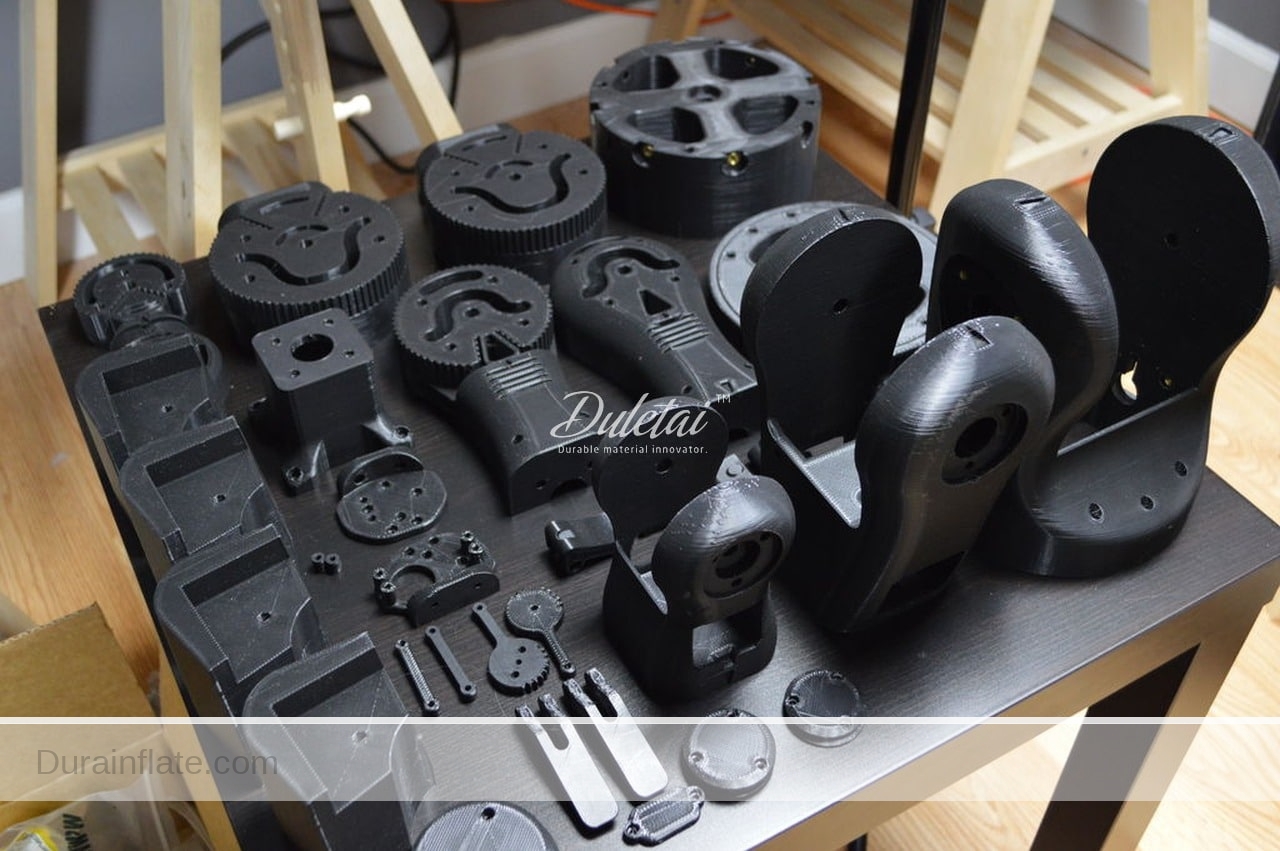 Materials
Six types of materials can be used in additive manufacturing: plastics, metals, concrete, ceramics, paper and certain edibles (e.g. chocolate). Materials are often produced in wire feedstock a.k.a. 3D printer filament, powder form or liquid resin. All seven previously described 3D printing techniques, cover the use of these materials, although polymers are most commonly used and some additive techniques lend themselves towards the use of certain materials over others.