Description
PVC dropstitch is widly used for inflatable sports equipments, however PVC composition has plasticizer, that is not enviroment friendly. So we developed TPU dropstitch material, that is smellless, softer, lighter, wearing resistant and 100% safe to direct contact with skin. TPU material is widly used for food and medical equipment. Drop-stitch fabrics with TPU film are designed for inflatable structures with high airtightness and ageing properties, along with minimum weight. They are used for performant products as inflatable floors, rescue air tracks, SUPs etc. Our range starts at 30mm height, feel free to contact us if you have specific request.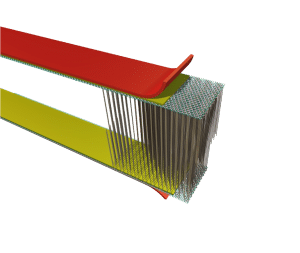 WHAT ARE THE OBVIOUS BENEFITS?
LIGHTER: 30-35% lighter than pvc dropstitch.
SOFT: Easier to fold, after deflate and roll up, 20% less space than pvc dropstitch. Does not leave any marks at the folding line.
ECO: Degradable and enviromental.
GREEN: TPU material does not include any harmful chemical to human body. Can touch skin directly. Ideal for mattress and gym mat.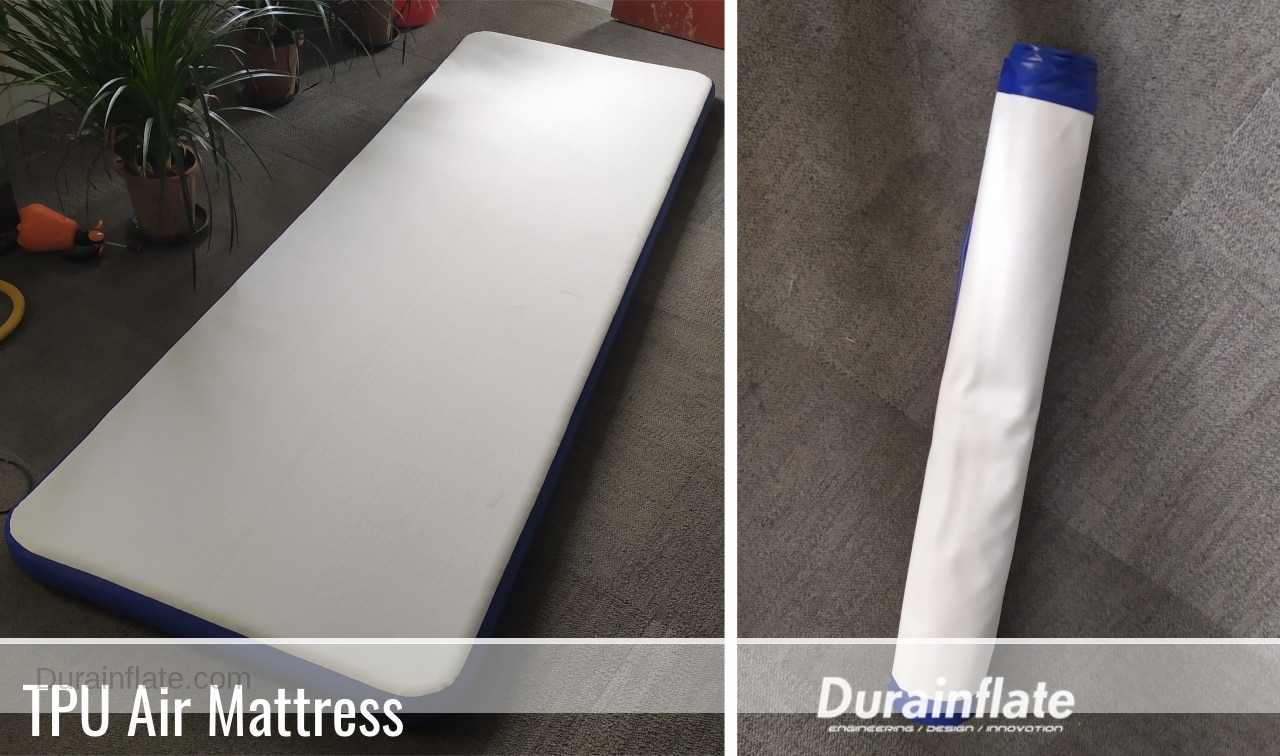 TPU drop stitch specifications
TPU type: Polyester / Polyurethane (Hydrolysis Resistance )
Base fabric material: Polyester / Nylon 
Base fabric structure: Warp knitting/ Woven
Type: Laminated fabric
Thickness: 3cm 5cm 8cm 10cm 15cm
Weight: 1900gsm
Width: 1.07-1.75meter
Technics: Woven
Feature: Flame Retardant, Shrink-Resistant,  Waterproof,Flame Retardant,Tear-Resistant
Stripping strength: ≥120N (5cm)
TPU drop stitch applications
1. Inflatable boat bottom
2. Mattress
3. Inflatable swimming pool
4. Air deck
5. Surfboard
6. Sup board
7. Air mat
8. Gymnasium mats