Description
In the year of 2022, we developed a new version of PVC dropstitch material called "Wave stitch". With a unique internal weaving type, we created a light weight inflatable dropstitch material. This wave looking surface is ideal for outdoor camping mats and furnitures. And more, the other special feature is an easy-curve capability makes this material ideal for inflatable tubs and other products with a natural, smooth curving shape. Regular double wall fabric is not able to curve due to the internal yarns structure.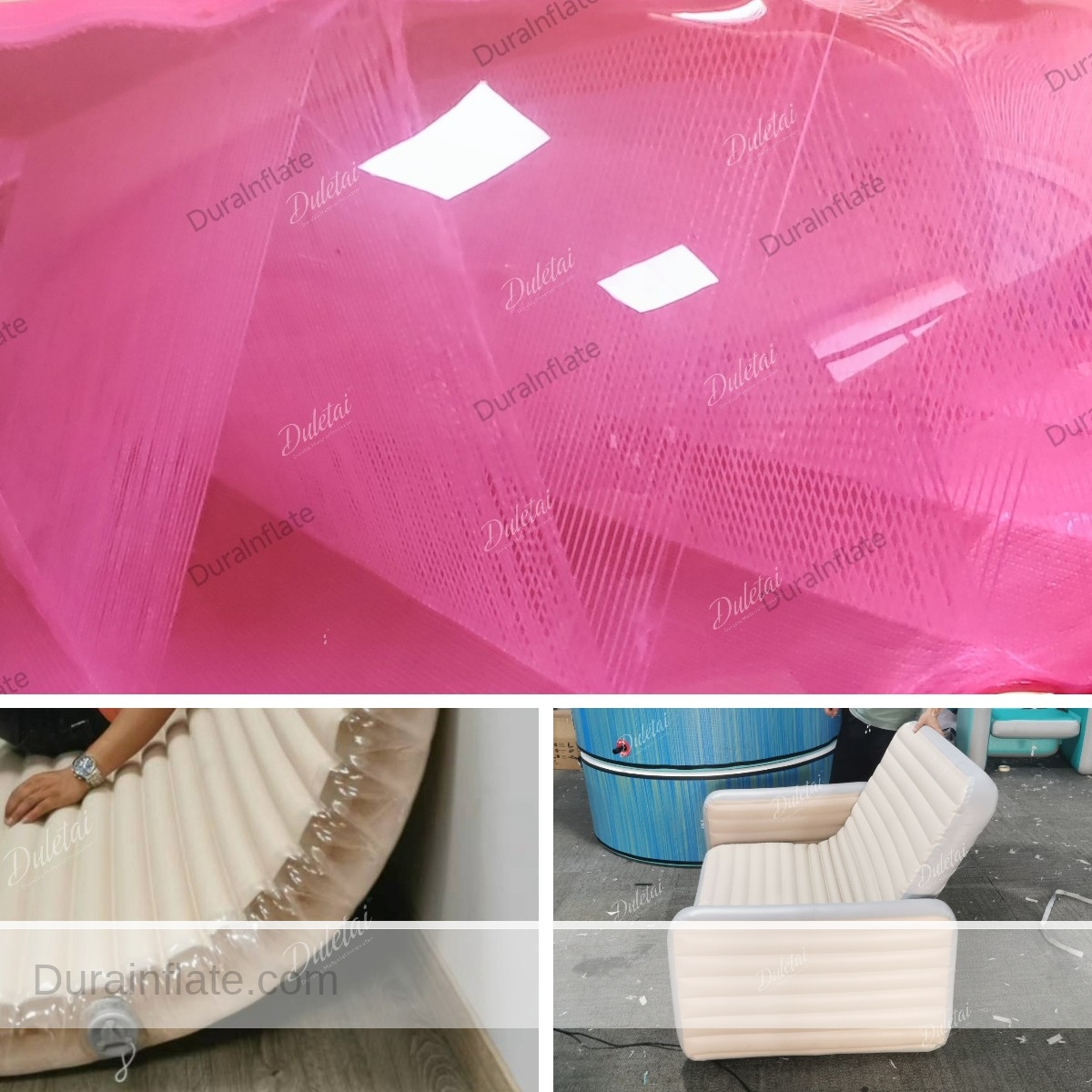 Material Datasheet:
This material is still a classified project. So we can only publish limited information. The weight is around 1600gsm, 60% of regular dropstitch material. Max pressure: 13psi Material thickness can be 5cm-30cm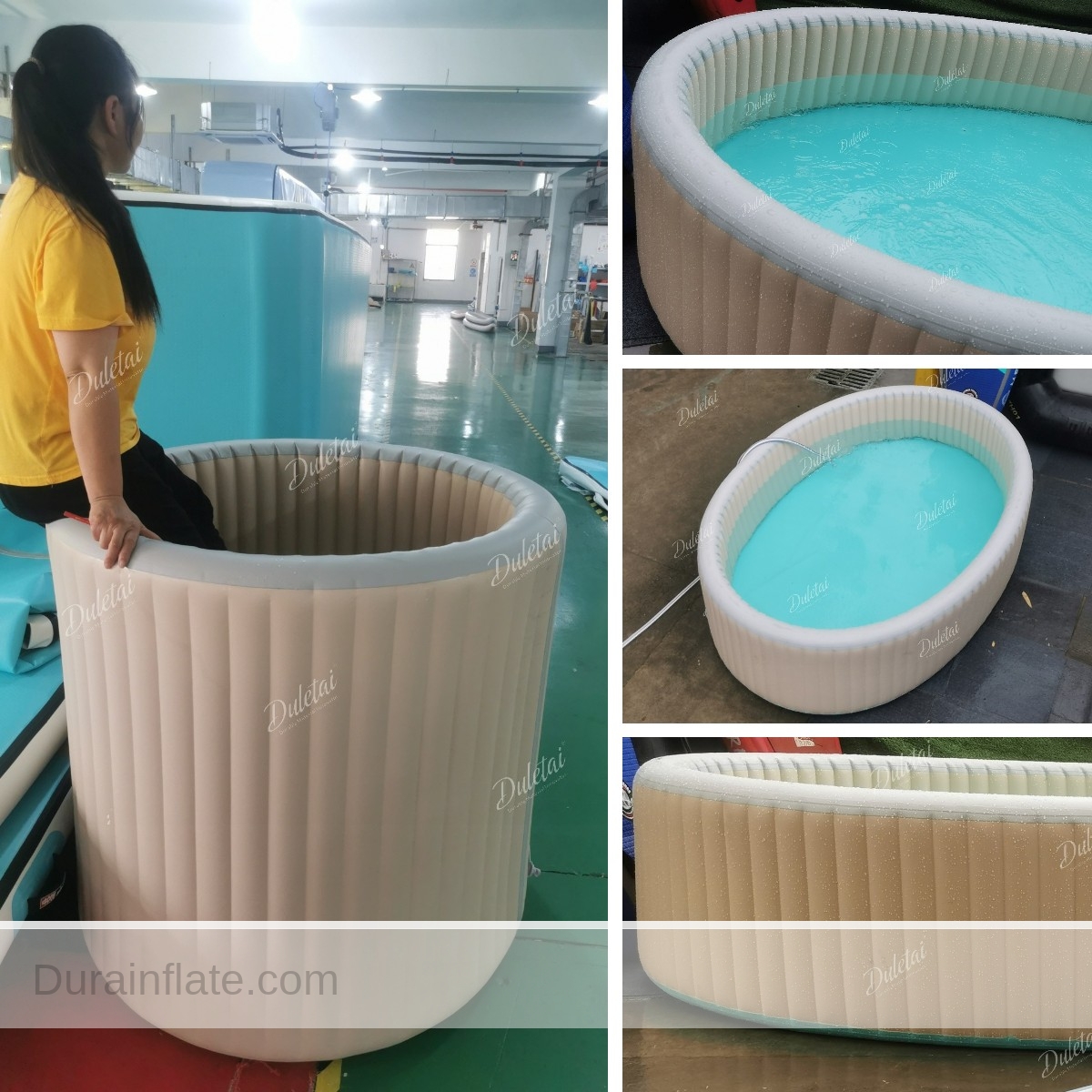 Thanks to the progress of material technology, now we can make new inflatable tubs with natural curves. Now the production rate has improved 50%, so labor cost will be bring down step by step. Mean while, the product is 30% lighter compare with regular pvc dropstitch. The physical feature is still outstanding and durable.
Technical Datasheet:
PVC Inflatable Tub | DuraInflate

Material

PVC dropsitch + 0.5mm PVC tarpaulin

Main body:

5cm/8cm dropstitch with double layer 0.5mm air tight pvc material,

Bottom:

3-layer combination: 0.5mm pvc material + EVA foam insulation  + 0.7mm pvc material

External Dimensions

Customized


Internal dimensions:

Customized

Safety:

Heat isolation protective cover

Plastic parts:

Water in / Water out hose

Accessories:

Hand pump, Strap belt, Carry bag, Manual, Cover, Repair kit

Valve:

Bravo brand high pressure valve 

Recommended pressure:

0.7 bar / 10psi


Colour:

Customized

Temperature:

 -20~+70(°C)

Options:

Customized shape and dimension, Customized screen printing, UV printing, material colour

Packing:

PE bag, Foam, Paper box 103L 55W 58H

MOQ:

300pcs for customized material, 50pcs for instock material