Description
Inflatable boats represent quality and durability at budget-pleasing prices. Would you love to experience the joy of boating, while avoiding the hassle and expense of trailers, storage, and maintenance associated with traditional boat ownership? If so then inflatable craft is right for you!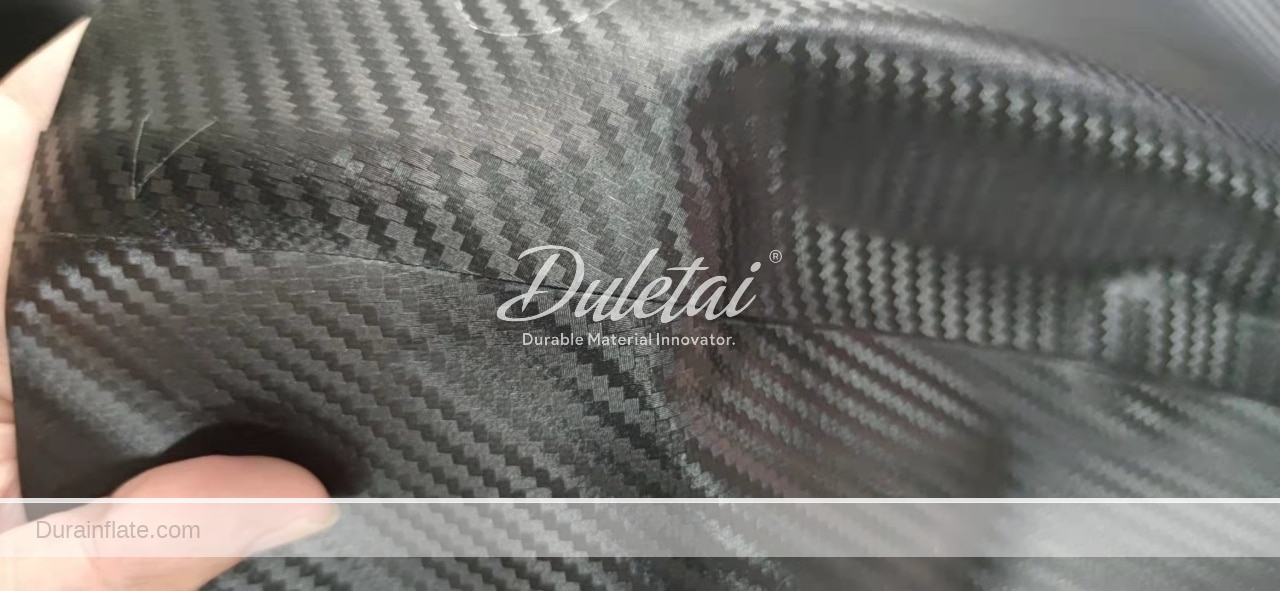 We developed a very unique carbon fiber looking PVC fabric that is extremly durable and robust. And more we used PVDF coating, it enabled the material a shinny looking and self cleaning performance.  This feature made our product quite unique compare with other similar products on the market.
Durainflate DLT-RM1601 Carbon S inflatable boats are convenient, affordable, and serve all the same functions as any other boats. Attach a gas motor to fly across the water, or opt for a quiet, inexpensive, electric motor to enhance your fishing or leisure fishing. Carbon S inflatable boats pose the most economically viable solution to get you on the water. Combine the cost benefits with the added ease of use, and Carbon S inflatable boat will have you on the water on a dime.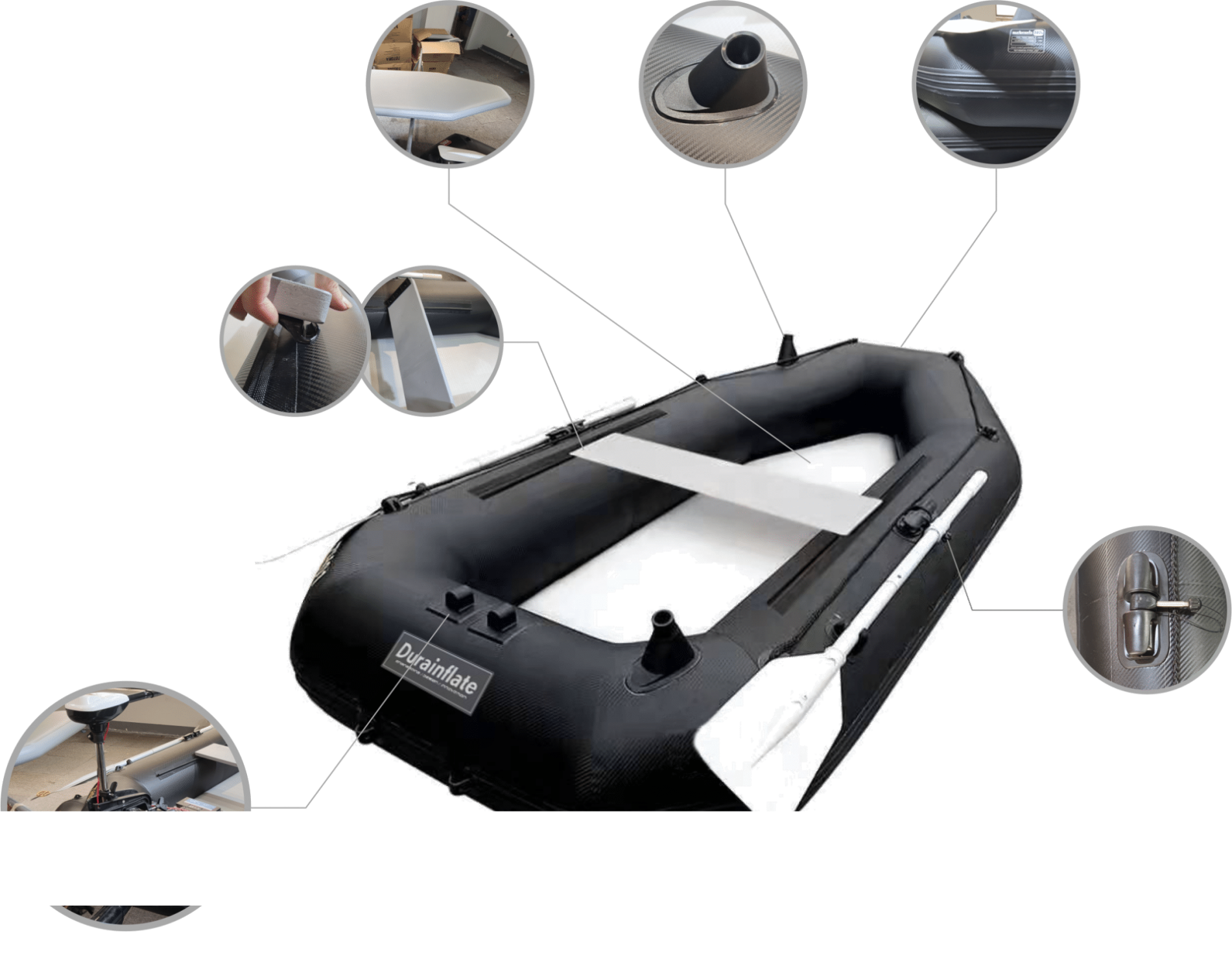 Inflatable boats features:
Safety grab line on sides of tubes.

Separate internal air chambers.

Flat bottom design, no keel.

One-way drain valve with plug.

All around, durable rub strike.

Reliable flat air valves with pushpin design.

Spare rope for attaching anchor is included.

High-pressure drop stitch air floor is included.

Extremely rigid, lightweight hull for good performance.

Lightweight and strong removable plastic seat benches.

Equipment: aluminum oars, hand pump, repair kit, seat bench and carry bag.

Velcro straps on bottom of attachment of optional non-inflatable keel.
Inflatable Boats will work great for the bay, river, lake or even ocean. Once deflated, pvc inflatable boats can be stored in your trunk, as they take up about as much space a medium luggage bag. Store it anywhere, take it anywhere. Store it in the RV, take it to the lake, or put it in the ocean.